Domestic Hot Water Systems capture energy from the sun to supplement the existing heating system for a residential or commercial building.  Utilizing solar collectors, which efficiently absorb the heat produced by the sun.
A domestic hot water system is really quite simple. You're using the sun's energy to heat a solar collector full of water which then transfers the heated water into your home's hot water tank.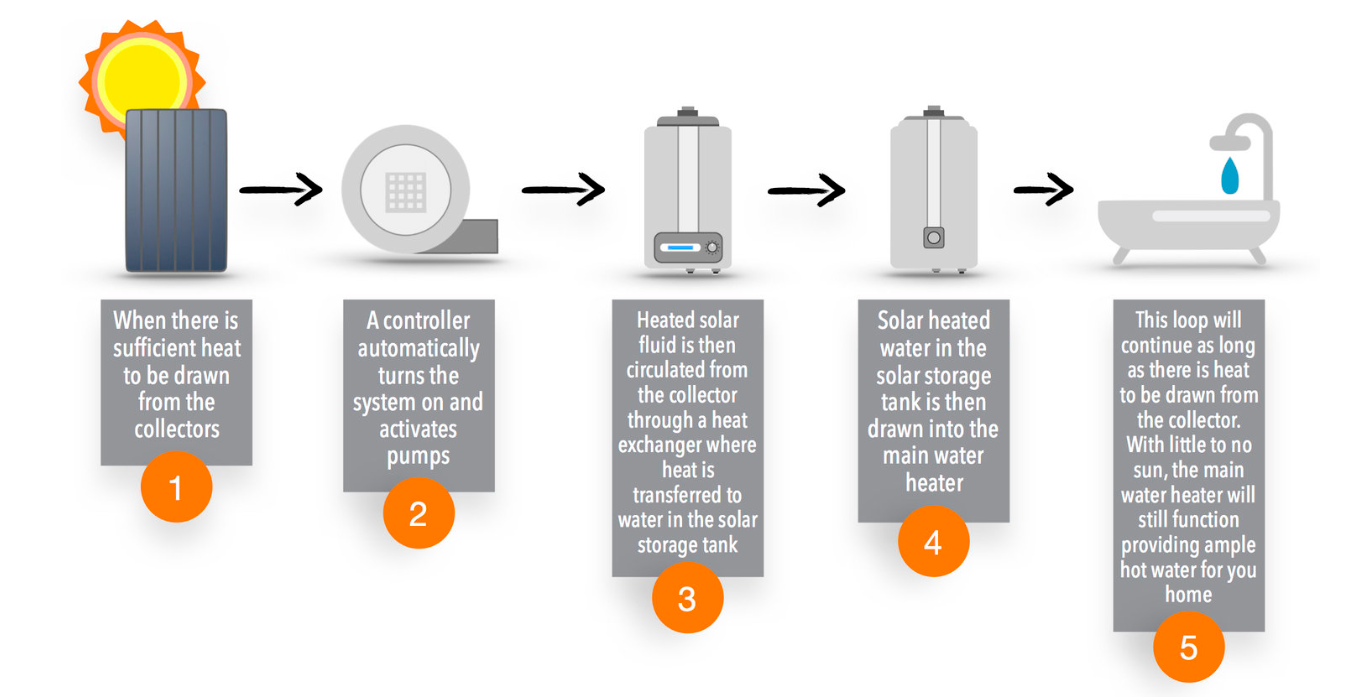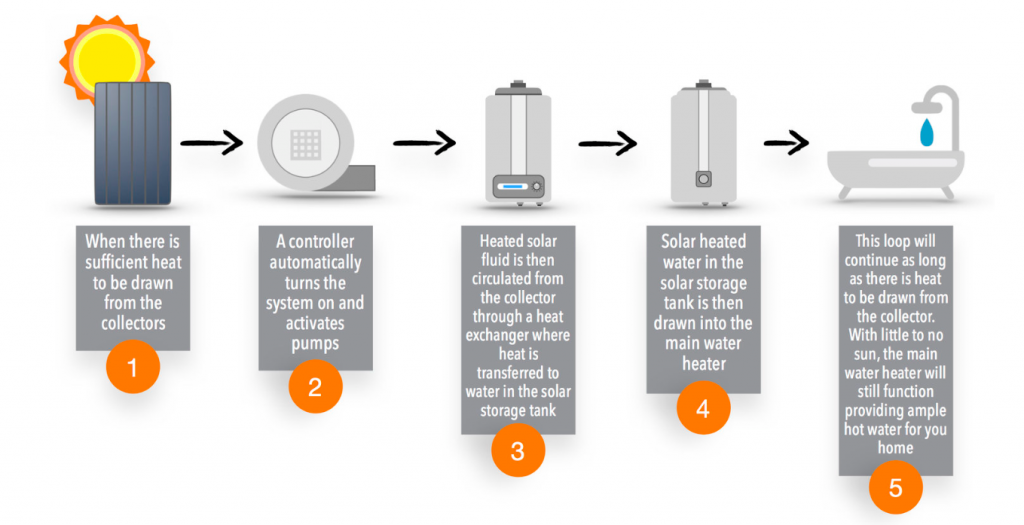 Frequently Asked Questions - Solar Water Heating
With very similar functionality to solar pool heating, Solar Water Heating uses solar panels to heat fluid, which can be your potable household water, or a heat transfer fluid that heats your household water with a heat exchanger. Solar water heaters provide luxuriously warm water and work in tandem with traditional water heaters, which are usually electric in Florida. They can also be used to preheat water in instantaneous water heater applications.
Solar Panels are excluded by law from the assess value of residential property, so solar panels will not have an effect of residential property taxes.
HB 277, which was added during the 2013 legislative session – added Section 193.624, Florida Statutes to read:
" Florida provides a property tax exemption for residential photovoltaic systems, wind energy systems, solar water heaters, and geothermal heat pumps installed on or after January 1, 2013. For the purpose of assessing property taxes for a home, an increase in the just value of the property attributable to the installation of this equipment should be ignored. The exemption applies to the following types of equipment used as part of a solar, wind or geothermal system:
* Solar energy collectors, photovoltaic modules, and inverters.
* Storage tanks and other storage systems, excluding swimming pools used as storage     tanks.
* Rockbeds.
* Thermostats and other control devices.
* Heat exchange devices.
* Pumps and fans.
* Roof ponds.
* Freestanding thermal containers.
* Pipes, ducts, refrigerant handling systems, and other equipment used to interconnect such systems; however, such equipment does not include conventional backup systems of any type
* Windmills and wind turbines.
* Wind-driven generators.
* Power conditioning and storage devices that use wind energy to generate electricity or mechanical forms of energy.
* Pipes and other equipment used to transmit hot geothermal water to a dwelling or structure from a geothermal deposit.
This exemption applies to assessments beginning January 1, 2014, and for equipment installed on or after January 1, 2013."
Although there is no property tax exclusion law that applies to commercial property, common practice is that solar panels are not included by county property appraisers in the assessment process. 
Solar pool heating, solar electric, and solar water heating systems with all associated components are exempt from sales tax in the state of Florida.